'Yaaron… Dosti… Badi Hi Haseen Hai… Yeh Naa Ho Toh… Kya Phir Bolo Ye Zindagi Hai'; ever since this song was released, it has become an integral part of any school or college farewell. Although it has been more than two decades, it can still leave its listener with a teary eye; and that was the magic of KK's melodious voice. On May 31, 2022, not only a legendary took abode to heaven, but a part of us as well.
From the feeling of falling in love to expressing the grief over losing that love, from understanding the true value of a friend to discovering the meaning of life; name a feeling, and you will find a perfect song from KK's repertoire. From fans to the Prime Minister of India, his untimely demise was a personal loss for everyone.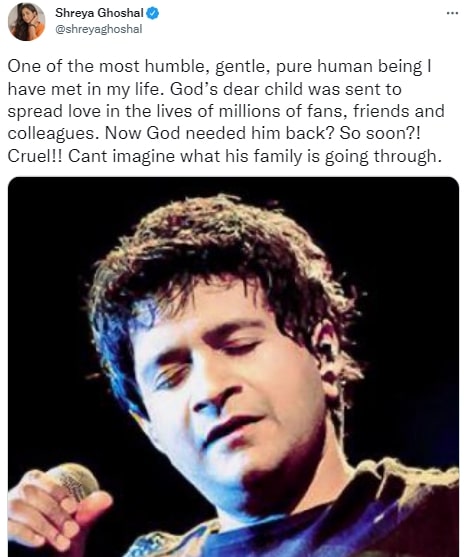 'Every important memory of my life has a KK song for a background track. Some memories are forgotten but the song still manages to invoke what I felt at the moment. Its like the end of a generation', wrote a fan on Twitter while mourning the 53-year-old singer's death. Well, what KK delivered is well known, but what made Krishnakumar Kunnath KK is not known to everyone.
With that being said, here's Artium's Tribute to one of the most loved Indian playback singers on his 54th birthday. This article is all about KK and his inspiring journey, which is not only about his three-decade-long career but a life he lived beyond that.
The sacrifice of dreams for love
KK's journey as a playback singer dates back to 1990, however, the singer in him had started carving his way in his 20s. To marry his childhood love and then-girlfriend Jyothy, Krishnakumar Kunnath (KK's actual name) decided to sacrifice his dream of being a singer. In an episode of Kapil Sharma's popular comedy show, KK revealed that he took up a sales job to tie the knot with his ladylove.
However, destiny and Jyothy always know what is destined to happen with the Sajde singer. In an old interview with Sony Music, the singer credited his wife Jyothy for his success and added that she acted like a 'driving force' in his life. He asserted that she insisted he move to Mumbai to make a career in the music industry.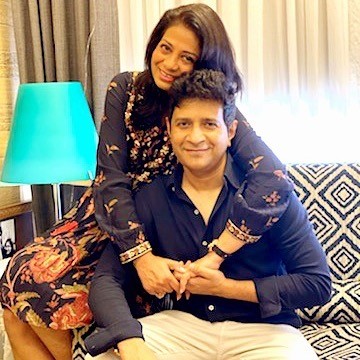 Speaking of his decision to pursue his dream, the Tu Jo Mila singer said that he was once spotted by Hariharan while he was singing in Delhi and it was there that the veteran singer encouraged him to move to Mumbai.
Journey of a Delhi Boy becoming Desi Boy
That's it, with his life partner's unconditional support and the wisdom of a pro, the Aankhon Mein Teri singer stepped into the city of dreams. However, moving to Mumbai was just the first few steps for the Khuda Jaane singer, he still had to go through a path filled with struggles and challenges. Before releasing his first album Pal, KK has sung more than 3500 jingles for brands including Nerolac Paints, Hero Honda and Colgate.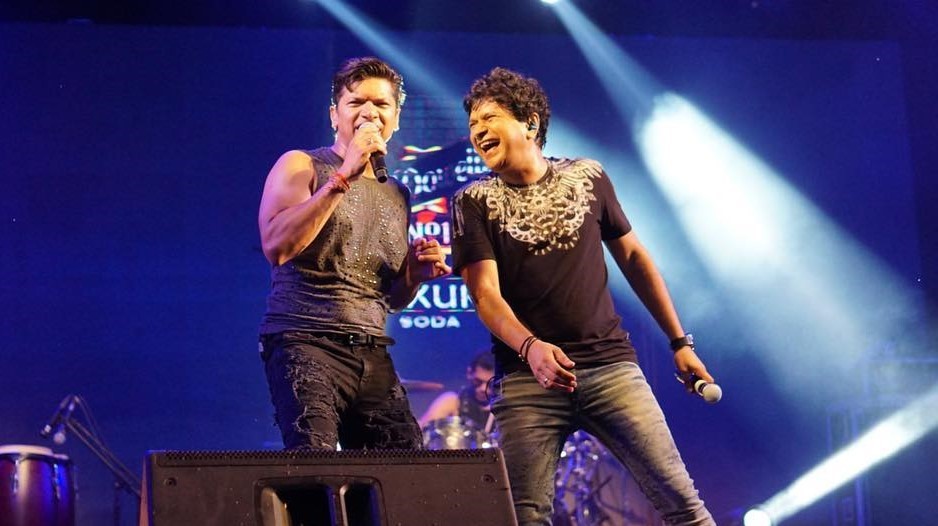 Do you remember Mohabbat, Hip Hip Hurray, Kavyanjali and Hum Hai India? Yes, he was the voice behind these popular ad jingles. The hard work did pay off well as he was introduced as a playback singer with A R Rahman's hit songs 'Kalluri Saaley' and 'Hello Dr.'
Later, Pal being a smashing hit opened the door to success for the Dus Bahane singer. Two months after Pal, the singer earned credibility with Hum Dil De Chuke Sanam's popular song Tadap Tadap. In the same interview with Sony Music, commenting on the success of the song, he said, "It made me realize that I'm far more mature than I thought myself to be. I understand the nuances of music and language, more than I did before".
KK following KK's path
The self-proclaimed "untrained" singer only took a couple of singing classes in his childhood, but, due to lack of interest, he stopped continuing. He believed that he was able to learn a song by just hearing it, it is something that he has been blessed with. In an interview with TOI, KK said that he learned that Kishore Da (Kishore Kumar) had never learnt music, so he had even more reasons to not go to a music class.
Apart from Kishore Kumar, legendary music director R.D Burman also influenced KK to make a career in the music industry. On the other hand, Michael Jackson, Billy Joel, Bryan Adams and Led Zeppelin were some of his favorite international singers and bands.
Most of us know that besides Hindi, the Dil Ibaadat singer has numerous sung songs in 11 Indian languages including Tamil, Telugu, Marathi, Kannada, Bengali, Gujarati and Assamese; but, a very few knows that he has only sung one song in his mother tongue, that is Malayalam. Revealing the reason, in a chit chat with Kochi Times in 2017, he told that though his spoken Malayali is "decent", singing a song in the language was a challenging task for him.
Three words defining KK: Love, Love, and Love
Once film director Mahesh Bhatt said, "KK had an emotional bandwidth which echoed all the seasons of the heart. He could be frivolous, romantic and anguished. He could go into the depths, talk about the wonder and magic of life". The late singer's work in songs like Alvida from Life in a Metro, Aashayein from Iqbal, Tuhi Meri from Gangster, Sach Keh Raha Hai Deewana from Rehnaa Hai Terre Dil Mein, and Koi Kahe Kehta Rahe from Dil Chahta Hai are immortal examples of his caliber.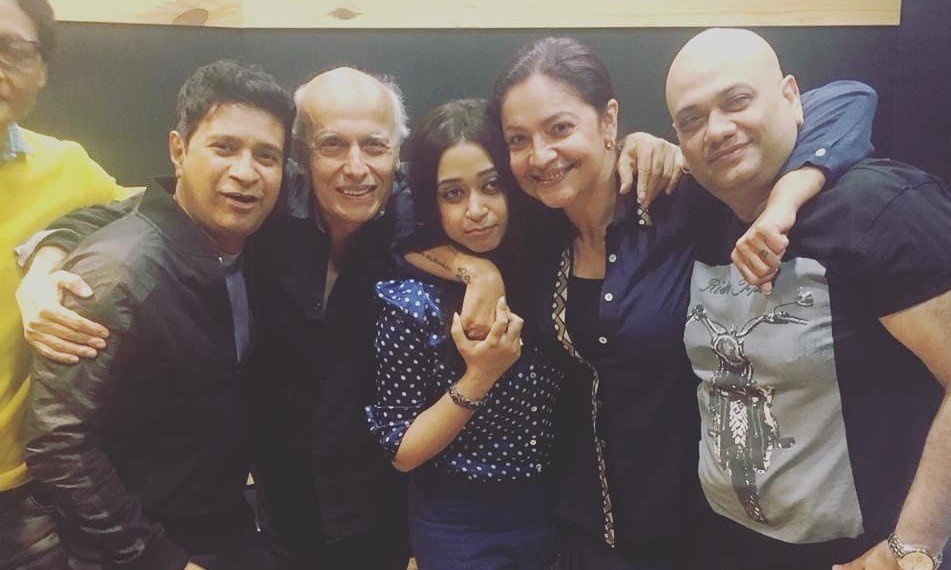 Veteran singer Hariharan, who as mentioned earlier was among the first ones to realize KK's potential, can't believe KK is gone. Sharing a few words on KK's untimely death, Hariharan said, "KK was — it is so impossible to think of him in the past tense — a soft-spoken, gentle soul". On the other hand, Gulzar Sahab said, "When he came to sing the song for 'Sherdil', it filled my heart with joy but It's a shame that this had to go down as one of his last songs. It's like he came to say goodbye", in a statement.
For the unversed, before making his singing debut with the Sanjay Leela Bhansali directorial, KK had sung a few parts of Chhor Aye Hum Woh Galiyan, a song from Gulzar Sahab's film Maachis.
A boy came from Delhi and faced all the odds with a smile while giving us a set of songs that fits well as the background song for every emotion of our life. Although he is no longer among us, his songs will stay within our hearts forever. Every farewell function is incomplete without Yaaron, every love, at first sight, is incomplete without Aankhon Mein Teri, the process of healing after heartbreak is incomplete without Sach Keh Raha Hai, and every first step towards a dream is incomplete without Aashayein.